Advocating for the rights of families of children with special education needs
Lori understands firsthand the plight of parents of children with special needs, and is passionate about empowering them with the knowledge of State and Federal laws so they too can obtain for their child the free appropriate public education promised by the Individuals with Disabilities Education Act.
If you are the parent of a child with special needs, and are facing challenges and frustrations in dealing with your school district, call on Lori for compassionate legal counsel and zealous representation to assist you in advocating for your child to receive an appropriate education and services.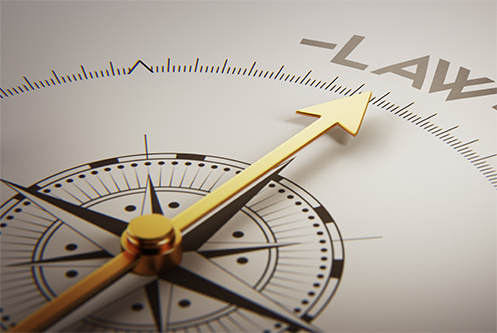 Client Testimonials
"Working with Lori was a very positive experience. She always made sure that we as the parents were comfortable with her strategy to secure a FAPE for our 5 year old child with autism. She wasn't only strategic and smart over the year that we worked with her; she was also kind, thoughtful and understanding. Lori worked hard to help our daughter. She was easily reachable by phone or email, never rushed any of our meetings, and made sure to answer all of our questions. I would sincerely recommend Lori to any family who needs help with their child's special education needs. Her depth of knowledge in New Jersey special education law together with her compassion and drive to help our daughter resulted in placement at a prominent out-of-district private school. We will forever be grateful to Lori for helping our daughter at a vital time in her development."

J.S. & D.S. - Parents of a child with Autism

"Selecting Lori Arons as our attorney was one of the best decisions we made in securing FAPE for our son with Autism. Lori displayed a complete understanding of education law and showed patience, understanding and compassion during our frustrating litigation with the school district. She was always readily available and never hesitated to explain things (multiple times) that we didn't understand. We truly feel Lori is excellent at her job, because of her own personal experience in securing FAPE for her own child. Lori understands the emotional roller coaster that special needs parents go through. Her own personal experience combined with her legal prowess, make her a force to be reckoned with and we highly recommend her."

K.M. - Mother of a child with Autism

"It was great working with Lori, she helped us to feel at ease during a very difficult situation. She dealt with all of the complexities and filtered out all the chaos for us so we could just focus on our son. She moved everything along efficiently and quickly in order to ensure that our son was able to get the most effective learning environment in an appropriate time frame. My favorite thing about working with Lori was that she personalized everything for our son and our family. We were not simply a number to her. She handled our case with compassion and personalized service. Her knowledge of "the system" was impressive, and through her knowledge she was able to help educate us as well. I would recommend Lori to anyone with a special needs child. Even if you "think" your child is getting what they need, you might be surprised to find that they are entitled to much more. Children with special needs can be a very vulnerable group. They need great guidance and advocacy from people like Lori to ensure that they are able to reach their full potential."

J.P. - Mother of a child with Autism
Latest News
We encourage parents to become informed about State and Federal laws that can affect their child's right to receive a free appropriate public education, and their right to participate in development of the individualized education program.
Are you moving in New Jersey with an IEP? Moving gives rise to a lot of questions and uncertainty. What happens when you transfer from one New Jersey school t

Parents often ask about amending an IEP without a meeting, and whether it is legal for the school to change their child's Individualized Education Program w

The question of whether and under what circumstances parents may use an audio recording device at an IEP meeting comes up a lot. I
Are you moving in New Jersey with an IEP? Moving gives rise to a lot of questions and uncertainty. What happens when you transfer from one New Jersey school t
0 Comments
/
Read More
Contact Lori for More Information